End points serving client portfolio pdf version. The client portfolio is identified by the supplied ClientKey, AccountGroupKey or AccountKey. Also a period (Fromdate, Todate) for which it returns pdf report.
PDF report consists of various sections with chart representation about Account Value, Profit & Loss, consolidated Fee Schedule, Profit & Loss break down, Bookings breakdown, Disclaimer, etc. 
Portfolio Pdf Response (Here is example to show some sections after downloading pdf)
Front Page
It consists Client Address, Broker Address, Client id, Currency etc.
It shows Cash availability, Value of positions, Account Value, % Return And Profit & Loss at one place so that Client easily find out important parameters of his portfolio.
it also show the graphical representation of % return over the time period chosen.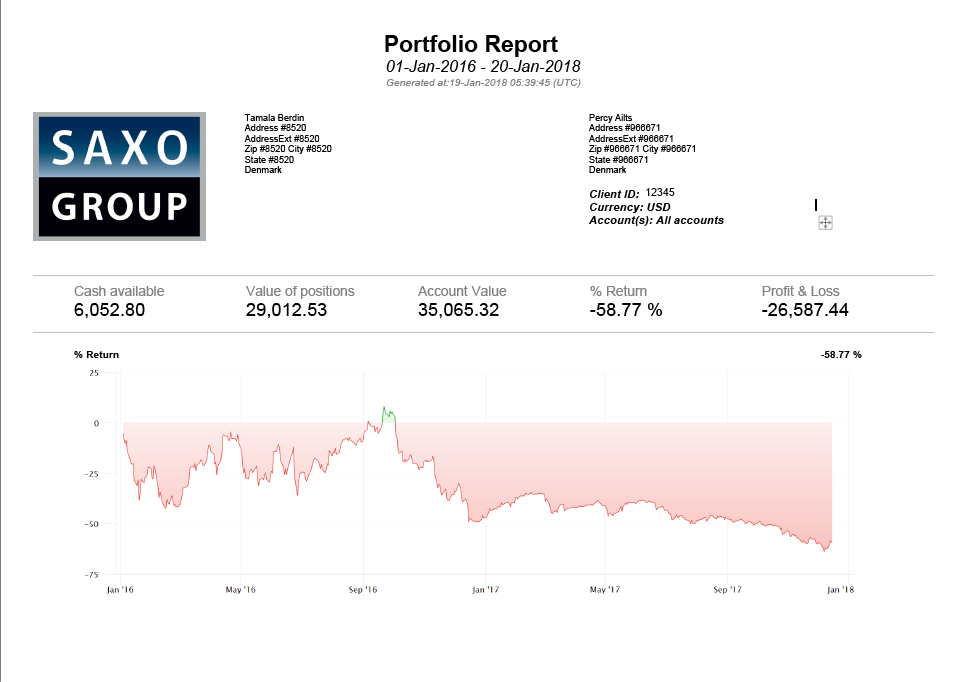 Account Value 
Account Value pages shows the detailed description of account value.
It segregates profit loss of each products (Forex, CFDs, Stocks, Contract Options).
It also shows Adjustment, Cash and Security Transfers if any.
Graphical representation of Account Value also depicts of chosen period.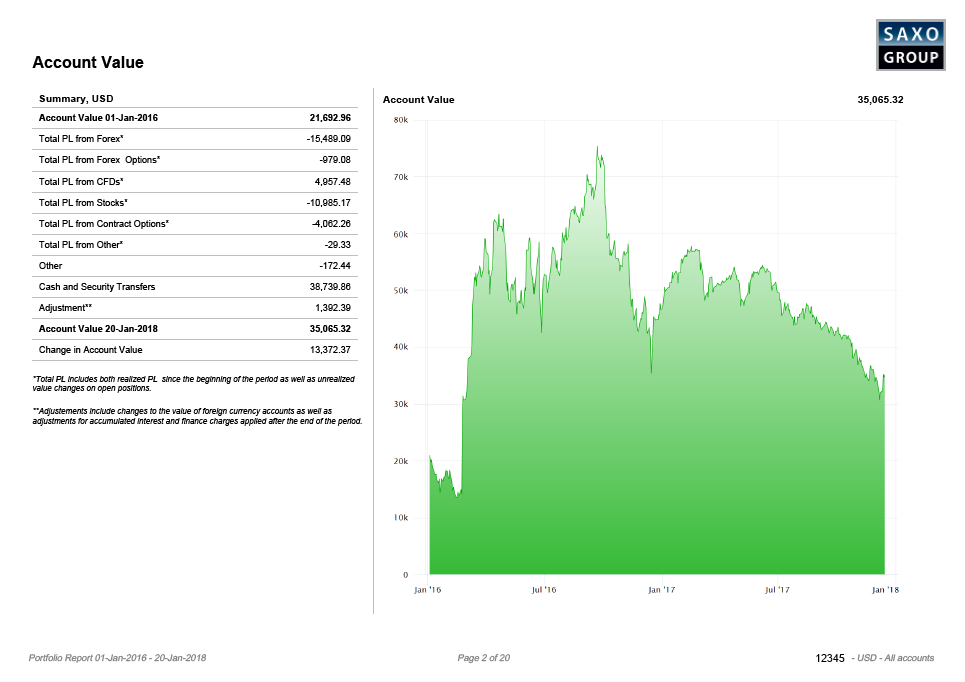 See also the live sample on downloading reports (with source).